Take back your browser
Bromite is a Chromium fork with ad blocking and privacy enhancements; take back your browser!

The main goal is to provide a no-clutter browsing experience without privacy-invasive features and with the addition of a fast ad-blocking engine.
Minimal UI changes are applied to help curbing the idea of "browser as an advertisement platform".
All patches are published under GNU/GPL v3 to enable other open source projects' usage.
Bromite is only available for Android Marshmallow (v6.0, API level 23) and above.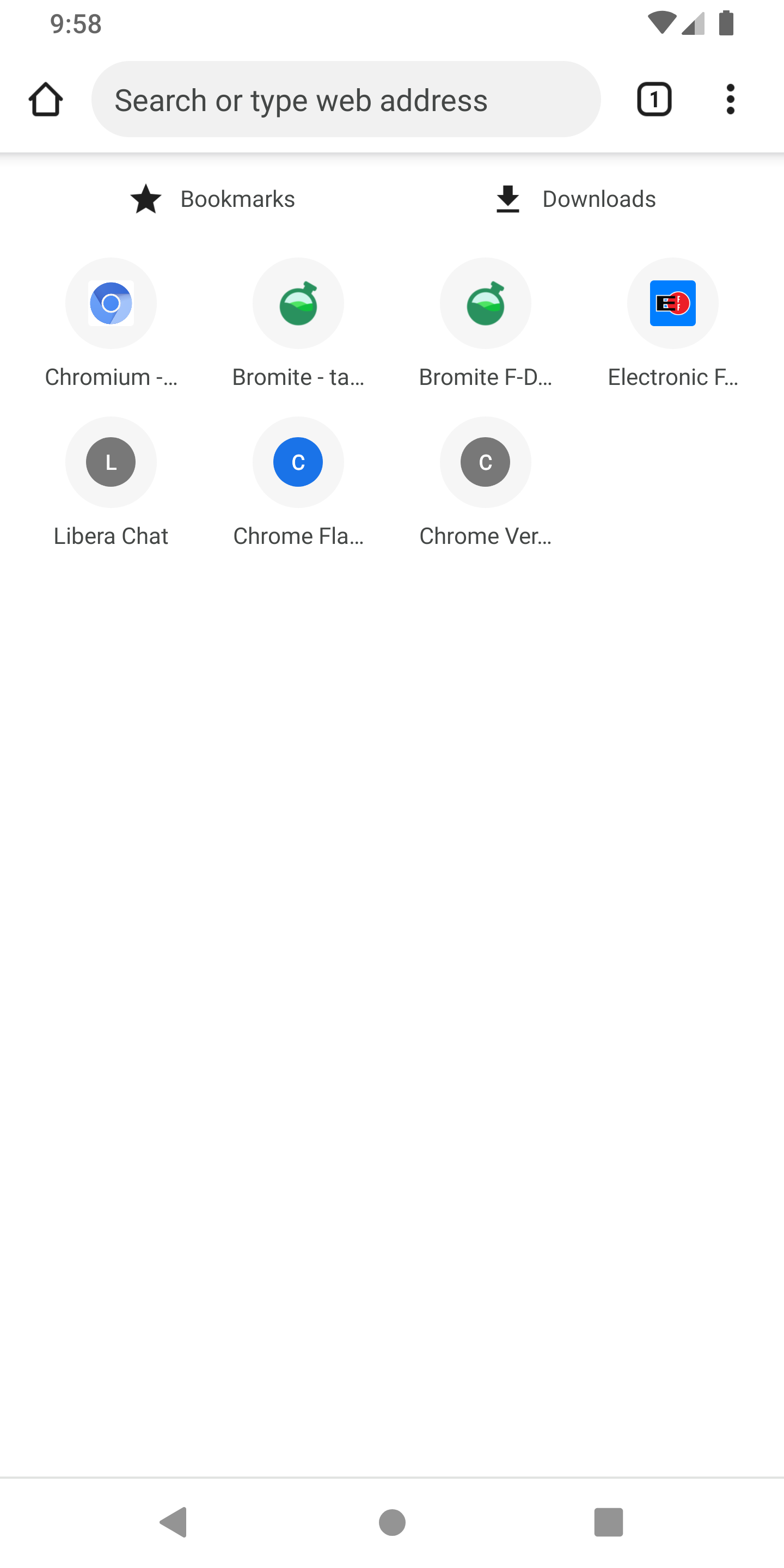 New tab page
Resources
News
Features
See the complete features list here: → README.
Donate
Please donate to support development of Bromite and the costs for the build system and the F-Droid repository.
→ Support development with a donation
Patreon: https://www.patreon.com/csagan5
BTC donations address: bc1qlx7h0lj9z88g2xfeuwsrtfs77sxuhrxf2t28sw
ETH donations address: 0x5d392F8FBf3465afe05B1Adc575e248D33B891F6
Download Bromite
Current Bromite stable version: 108.0.5359.156
| Architecture | Android version |
| --- | --- |
| | |
| |   |
| |   |
| |   |
You can receive updates by enabling automatic updates or via F-Droid Client.
Other downloads
Sponsors
Special thanks to Gandi.net for supporting the project with the build server resources.